eBook Notesheet
Use the catalog to find eBooks about Shakespeare in the EBSCO K-8 eBook collection.
Then go to the index of the eBooks to search for the Globe Theater.
If you are asked to log in to Follett Shelf, your username is your ID # and password is student.
Full Text Database Notesheet
Shakespeare Article
Databases with Globe Theater articles
(Use Full Text Database Notesheet)
Infobase Databases Use the database called Bloom's Literature

Important: Go to World Book Advanced, select the Related Information Tab, and read the SPECIAL REPORT article called - In Love With Shakespeare.
Gale Virtual Reference Library: Search William Shakespeare and then select the article from Elizabethan World Reference Library. There is a section on Elizabethan theaters.
(Use Full Text Database Notesheet)
These databases have articles on William Shakespeare:
The Globe - The World of the Theatre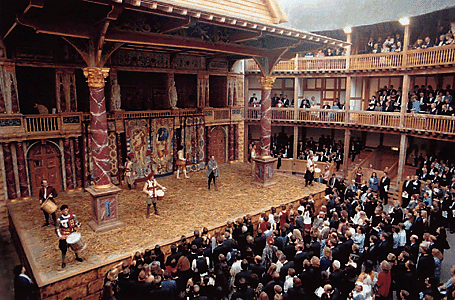 "Globe Theatre." World Book Advanced. World Book, 2012. Web. 11 Dec. 2012